Anna Frank Middle School
Renovation and expansion works of the "Anna Frank" middle school in Villa Lagarina (TN).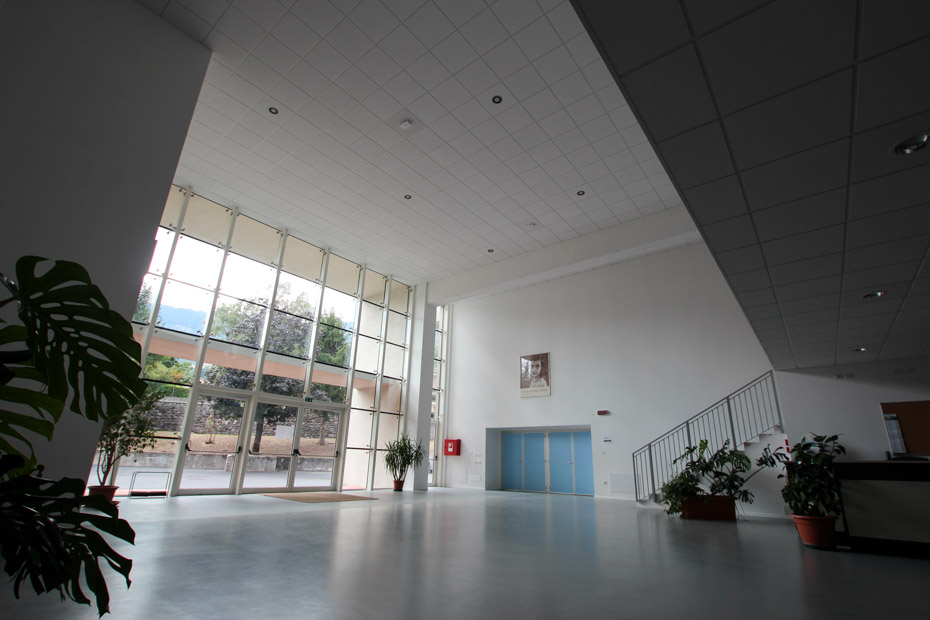 The project of intervention on the middle school complex included the preservation of the main body overlooking the public street and the complete demolition of the part adjacent to the gymnasium and the adaptation to the anti-seismic and plant engineering regulations of the original building.
The project also included the construction of a new building that is divided into two floors above ground, intended for school activities with the ground floor the realization of the main entrance, with multi-purpose use (teaching, exhibitions, recreational and leisure space classroom), a large canteen with an adequate kitchen with independent access, the remaking of the area intended for services and changing rooms gym; on the first floor, reachable by two large staircases placed in the new entrance hall, the new classrooms with annexed specialized classrooms and the necessary hygienic services have been realized.