Architectural, urban planning
& graphic design
Use of advanced BIM and project management in architectural and urban design. Land design
Our firm has qualified staff, collaborators, equipment and software for traditional surveys, GPS surveys, 3D laser scanner and drone surveys, topographical tracing, stacking, house plans and splitting up.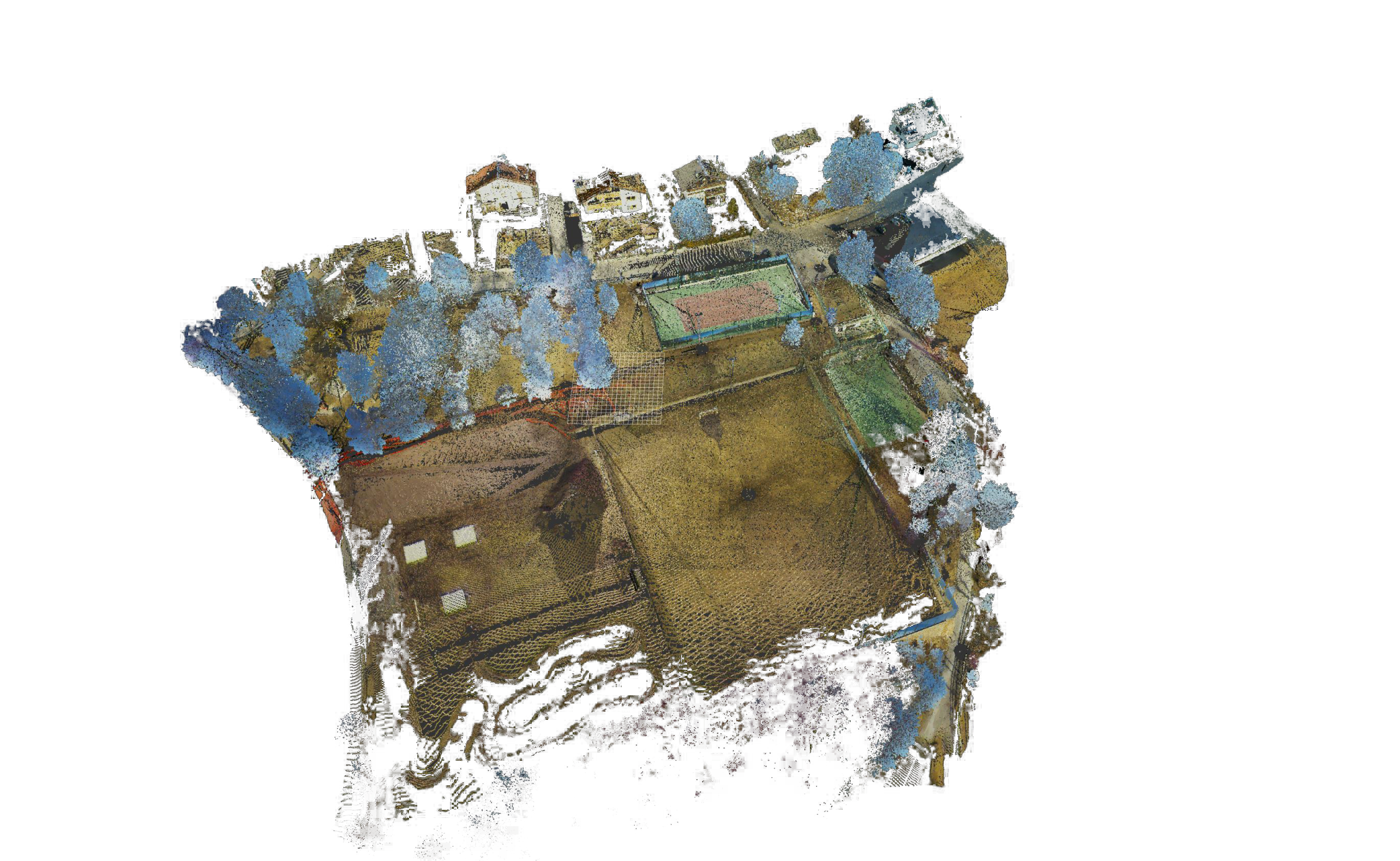 Laser scanner survey, sports facility project in Castello di Molina di Fiemme
Architecture
Architecture is the discipline that aims to organise space at any scale, but mainly the scale in which human beings live. For ARS Engineering, organisation is the result of the interdisciplinary nature of our experience, where the architectural, structural, plant engineering and energy-saving components in accordance with the principles of Passive House stem from a single initial concept and are developed as a fusion of elements, avoiding the typical errors of an iterative sequential design in which the various components interact step by step.
The design is managed with advanced 3D software, making it possible to assess problems in real time and manage all the components of the project in all their complexity, from the architectural form to the study of the interiors. Thanks to our shared experience, the company takes care of all the design and works management phases from the survey to the delivery of the work.
Graphic
ARS engineering offers a 3D modelling and advanced graphics service for architecture with photo-rendering and interior rendering, as well as walk-through video simulations.
The render is the best tool for selling one's design ideas, which are often not fully expressed through simple CAD drawings; it allows one to appreciate every detail of a building to the full, bringing out the strong points of the design choices, giving the end user a complete and exhaustive view of the building, from a volumetric point of view but not only. The choice of materials and colours is also fundamental for environmental impact assessments. A picture alone expresses what is often difficult to communicate with many words
Exterior rendering Stadium Quercia Rovereto
Exterior rendering Stadium Quercia Rovereto
Indoor rendering Stadium Quercia Rovereto
Exterior rendering of Lavis Municipal swimming pool